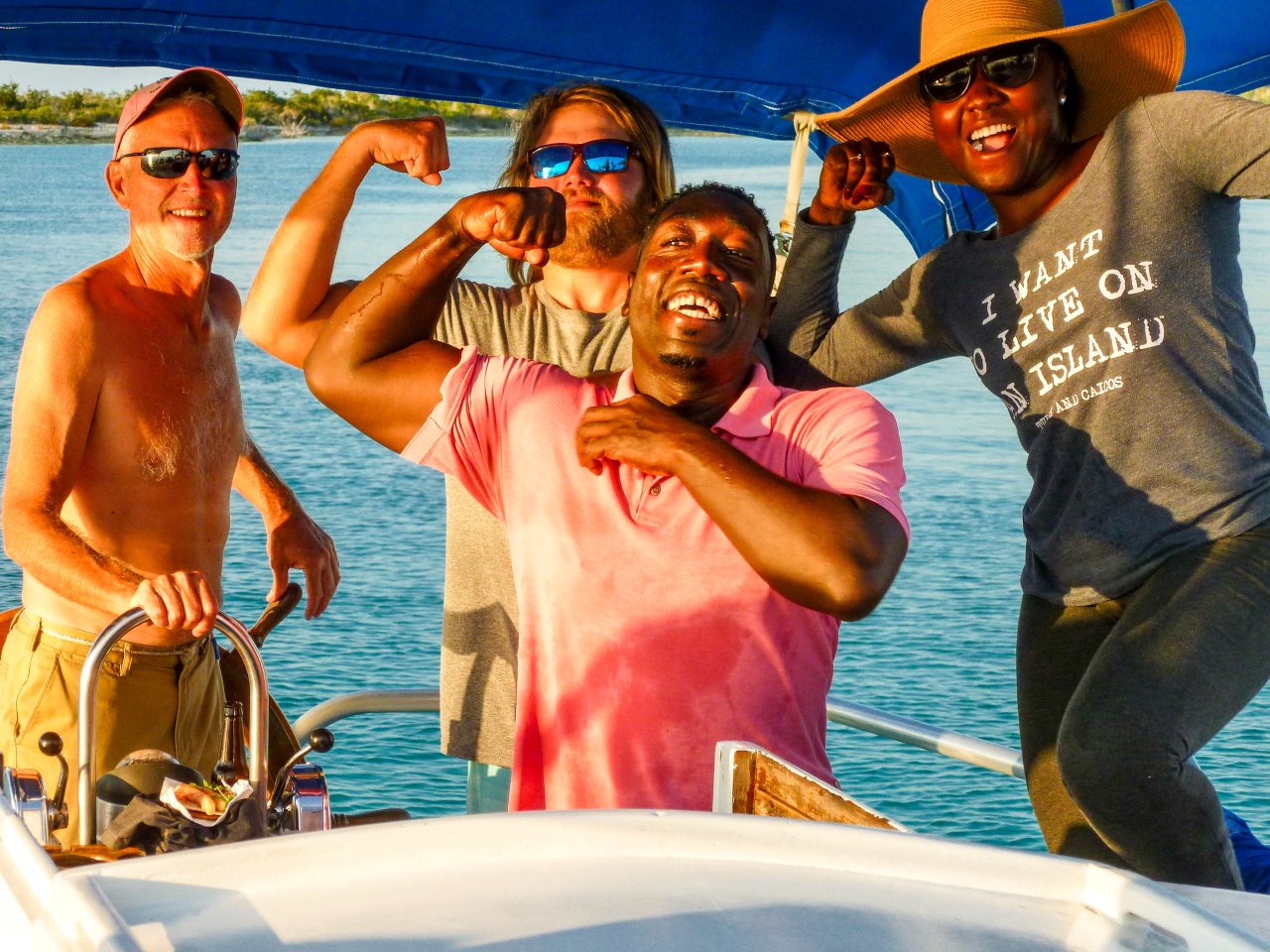 David…owner/skipper of the Good Ship Atabeyra.  Originally built the boat as a freighter in '90 and refit her as a Charter Yacht in '97.  Atabeyra kept the island stocked with rum during the Haitian embargo of the early 90's and traded fruits and vegetables from Hispaniola through our own Farmers Market.  Atabeyra is now a classic sailing yacht offering all comers first-class access to the Caicos Cays.
Junior…First Mate for almost seven years and bosun of the decks .  Junior clearly loves showing folks the magic of Atabeyra and the Caicos Cays.
Williana…the most fashionable and best dancer of our crewmembers.  Willi runs a mean galley and as keeper of the punch will top off your rum punch with a smile.  She can even tie a few knots.